Modulex EXT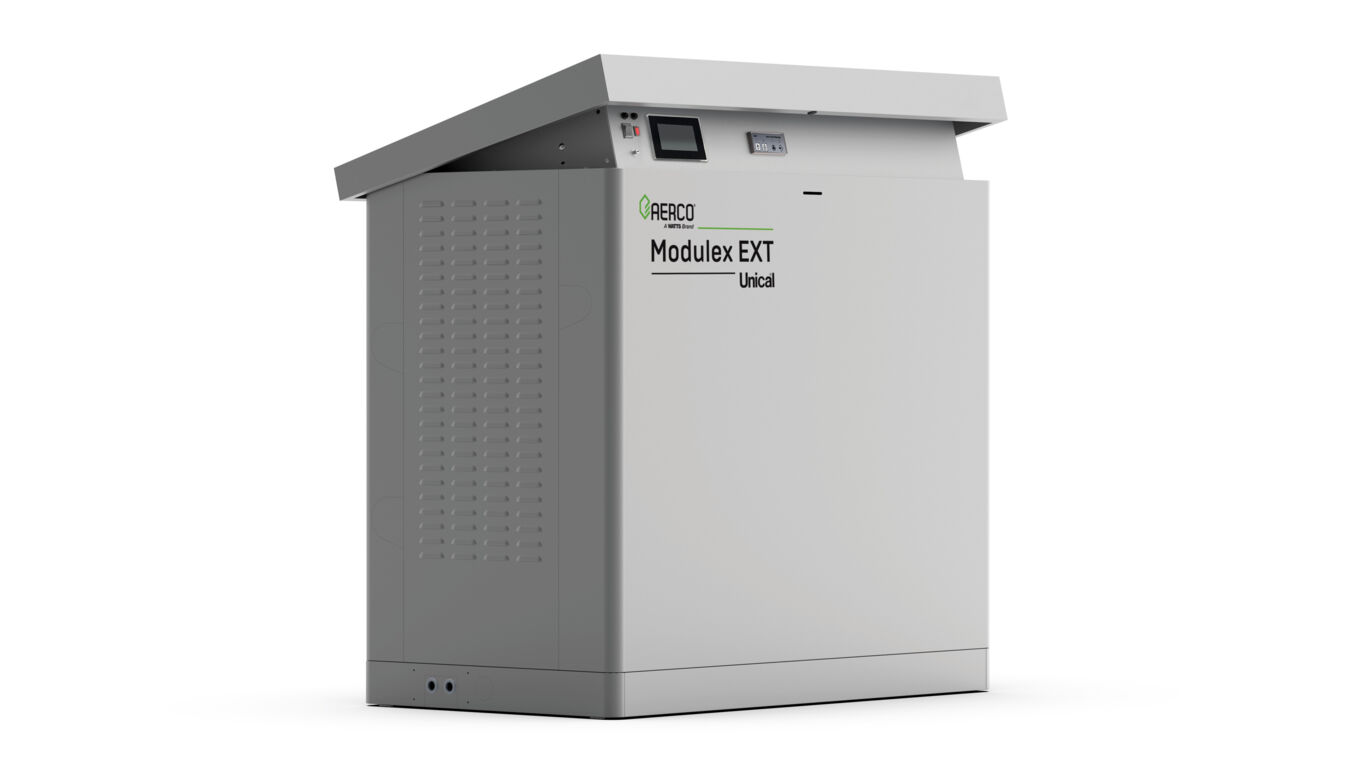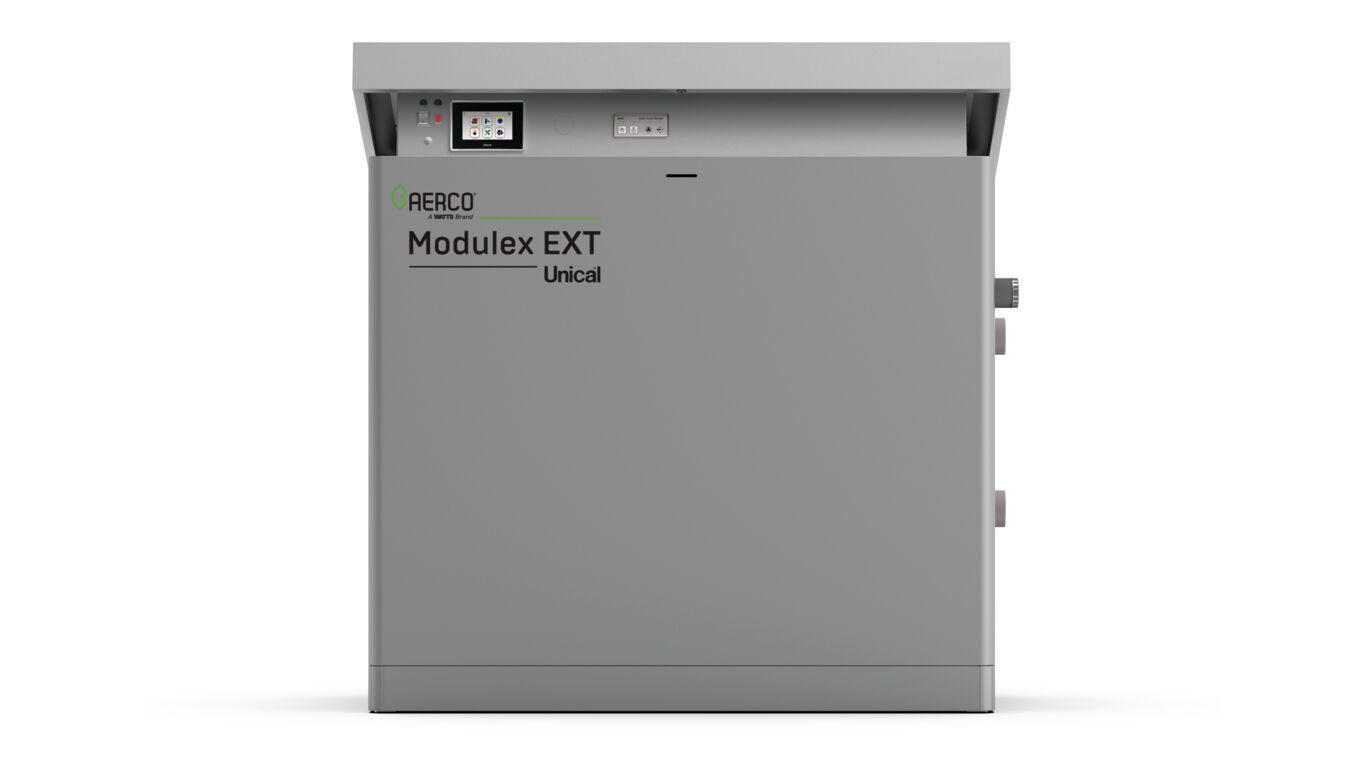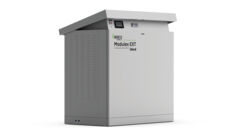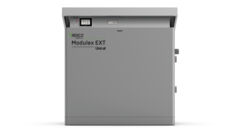 Condensing, gas-fired boiler
Outdoor installation capability
450, 600, 800, 1100, 1500, 2300, 2600, 3000 MBH
A breakthrough in high-efficiency design, AERCO's condensing and fully modulating Modulex EXT boilers support 450 to 3000 MBH hydronic heating systems while delivering a greater degree of operating reliability for customer peace of mind. To achieve the greatest possible fuel savings, each boiler combines independent thermal modules that operate to deliver superior turndown and a range of non-cycling operation not readily achieved by competitive equipment or controls.
The Modulex EXT comes standard with a powder coated enclosure enabling outdoor installations. In addition to controlling the boiler according to a constant set point, indoor/outdoor reset or 0-10V signal, one or more units can be integrated via Modbus communications protocol to a facility-wide Energy Management or Building Automation System. Combustion view ports and easy access to all operating components simplify minimal maintenance requirements. In addition to minimizing redundant capacity needed for any project, these quiet and lightweight boilers can support Low NOx and low gas pressure applications as well as a variety of venting materials. The Modulex EXT offers multiple supply/return piping and venting locations for installation flexibility and allows for multiple units to be easily co-located for greater than 3000 MBH applications.
Now Featuring the New Ufly Controller!
The Modulex EXT boilers have been upgraded with the award-winning Ufly controller. Ufly features a color touchscreen and an intuitive menu structure with categorized menu items, a clean icon design, and color-coded operating status. The new controller enables users to save time on setup and lower startup costs as well as make it easier to operate the boilers. With the upgraded controller, users can now restrict boiler control access via password protection and rename heating circuits, which is suitable for jobsite zone identification.
Features and Benefits
Condensing boiler
Natural gas or propane
Outdoor installation capable with no additional accessories or changes
Superior reliability
Small, doorway-size footprint
Minimal maintenance
Easy open access for serviceability
Unmatched turndown - 10.5:1 to 39:1 Depending Upon Unit
Whisper quiet operation <50 dBa
Low NOx emission <20 ppm
Direct or conventional vent with PVC, CPVC, Polypropylene or AL29-4C materials
Common vent capability
Flexible piping and venting connections
Equipped with sealed combustion
0-10V output to control primary VFD pump
Supports integration to BAS system
Touchscreen controller with intuitive menu structure for easy setup and navigation
Options and Accessories
Technical Documents
Technical Documents
Application and Sizing Guidelines

Installation and Piping Drawings

Installation, Operation and Maintenance Manuals

Literature, Performance and Dimensions

Product and Component Drawings

Specifications and Schedules

Startup, Installation and Maintenance Forms

Warranty

Wiring
Share this Product