ACS (AERCO Control System)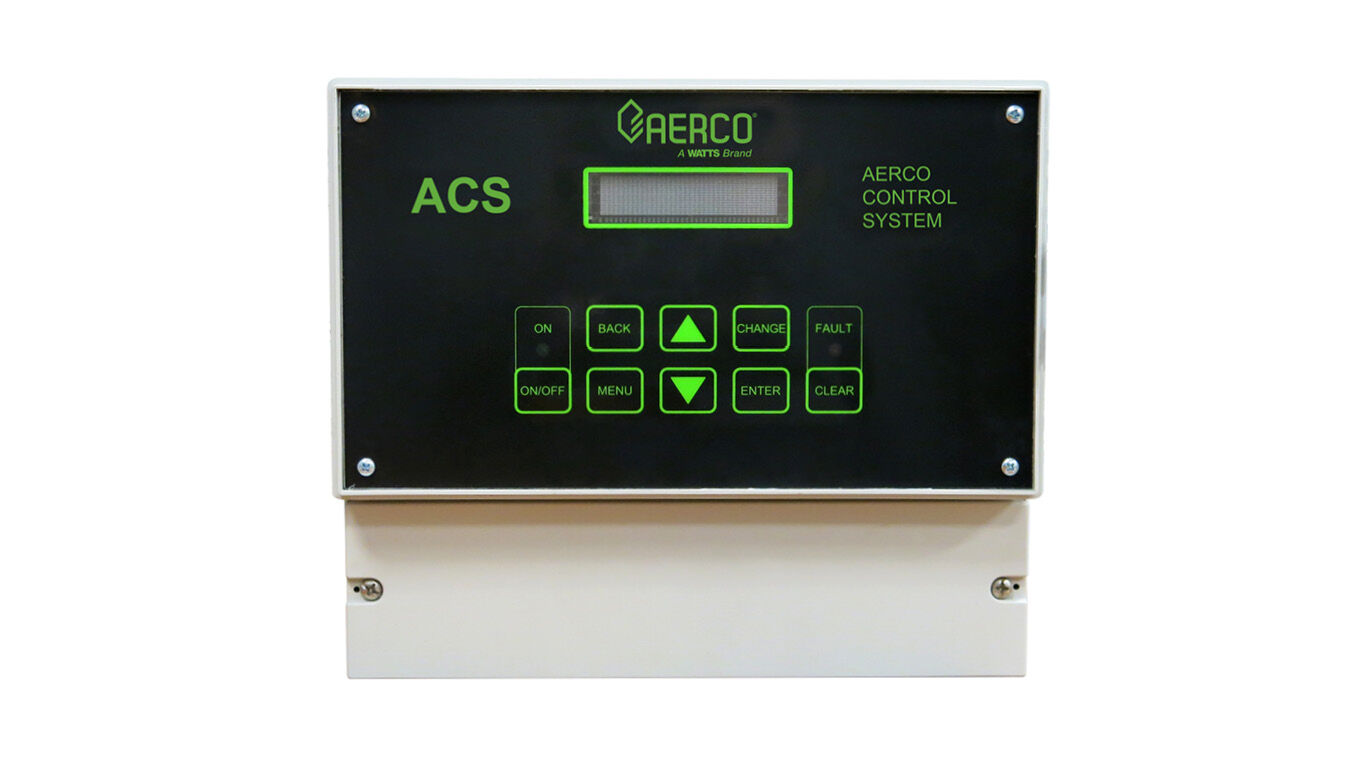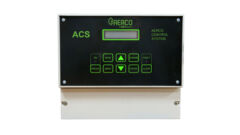 This state-of-the-art plant management solution will enable customers with more than one boiler to maximize energy savings through the coordinated operation of up to 32 Benchmark, KC1000 or Modulex boilers.
Features and Benefits
Strongly recommended to maximize modular heating plant efficiency, AERCO Control System (ACS) offers remote access and control of multiple boiler installations and is compatible with Building Automation Systems via Modbus open protocol or conventional analog systems. AERCO also offers a Communications Gateway to support BACnet, Lonworks and N2 system integration.
The ACS is specially designed to leverage the operating efficiency of condensing, gas-fired boilers capable of unmatched 20:1 turndown. It comes equipped with a Header Temperature Sensor and offers customers sequential or parallel application, constant or remote set point operation and provides 100% control of auxiliary boiler equipment while equalizing unit runtime in the boiler plant.
Three domestic hot water heating modes allow application flexibility:
Header Temperature Boost – Benchmark, KC1000 and Modulex boiler applications
Domestic Hot Water (DHW) Priority – Benchmark and KC1000 boiler applications
DHW priority + building priority (swing boiler) – Benchmark and KC1000 boiler applications
BAS-equipped customers can be notified of faults throughout the boiler plant and can remotely examine up to 35 aspects of each boilers operation through a single connection point.
Options and Accessories
ACS Outdoor Air Sensor Kit
Supports ACS outdoor reset schedule.
ACS Relay Panel
In combination heating/DHW mode, allows the operation of a second motorized valve and to enable/disable the domestic boiler pump (see ACS Combination Systems Applications Guide TAG-0050 for details).
RS-232 to RS-485 Converter Kit
Supports communication with RS485 Building Automation Systems.
Supply / Return Header Sensor Replacement
Technical Documents
Technical Documents
Share this Product