Benchmark 2500 and 3000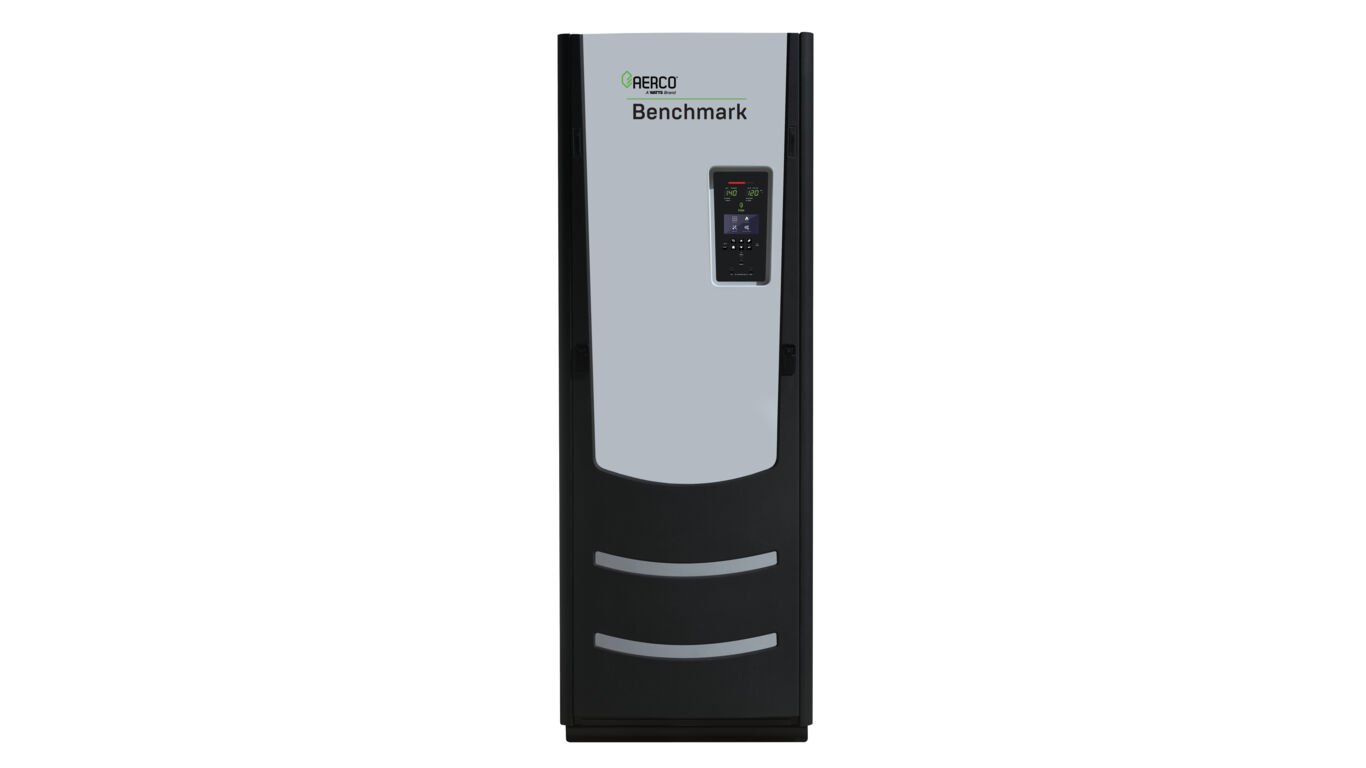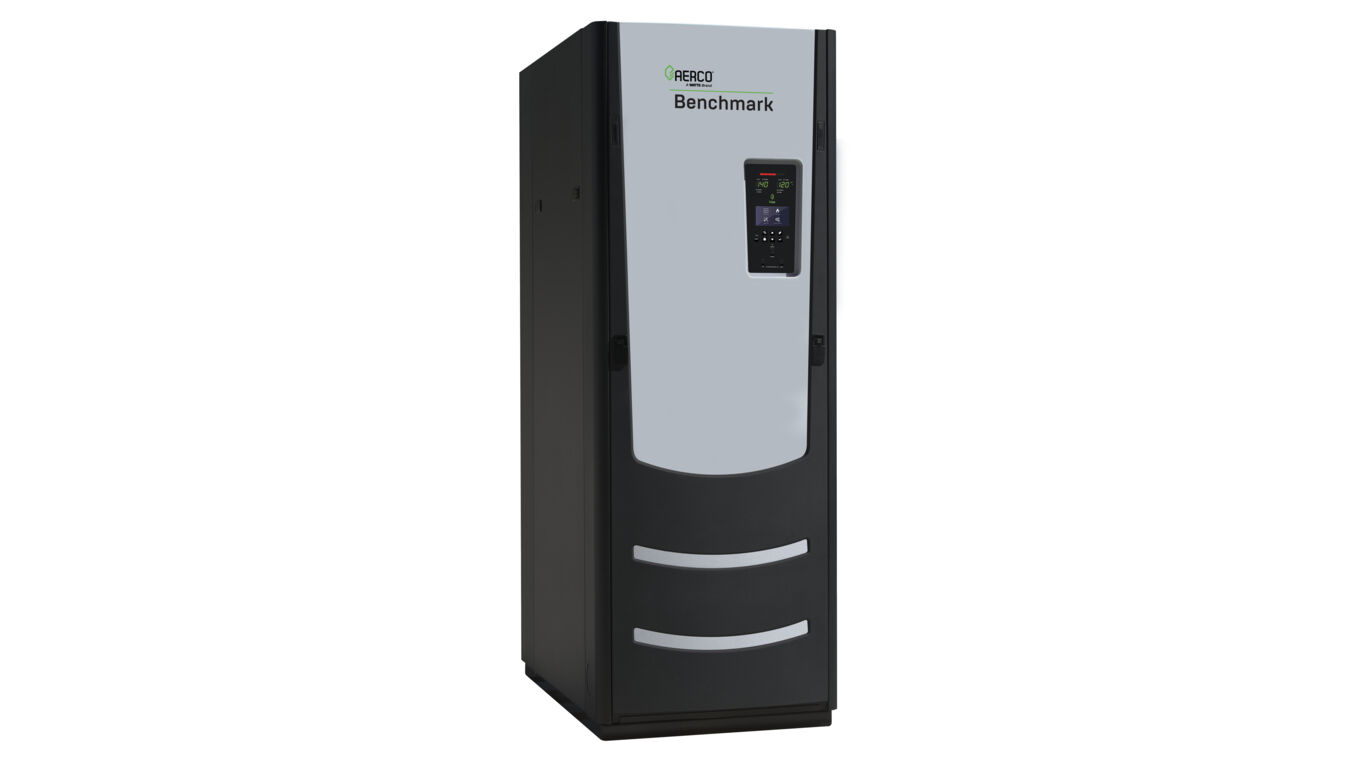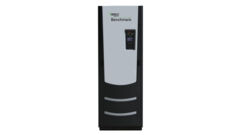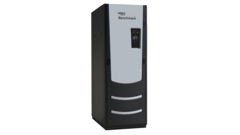 Condensing, gas-fired, fire tube boiler
Compact footprint
2500 and 3000 MBH
For more than twenty years, AERCOs Benchmark commercial condensing boilers have set the bar for high efficiency and have been considered the gold standard in hydronic heating. Benchmark 2500 and 3000 boilers provide reliable space heating for a wide variety of applications while delivering the highest burner turndown and seasonal efficiencies in the industry. Easy to install and service, the Benchmark is a powerful boiler in a compact footprint durably built with a 439 stainless steel heat exchanger for longer product life.
Use our pre-populated schedules with detailed notes to ensure you get the exact product you want.
Features and Benefits
To minimize emissions, the Benchmark Series is fitted with a Low NOx burner whose emissions will meet the most stringent NOx and CO requirements. The fully modulating burner also maintains AERCO standards for energy efficiency, longevity, reliability and construction quality.
Benchmark boilers can be used as an individual unit or in modular arrangements and offers selectable modes of operation. In addition to controlling the boiler according to a constant set point, indoor/outdoor reset schedule or 4-20mA signal, one or more units can be integrated via Modbus communications protocol. For boiler plants ranging from 2-8 boilers, AERCO'S built-in Boiler Management Sequencer* can be utilized. For heating plants greater than 8 boilers, the ACS (AERCO Control System) provides the right solution. Likewise, Benchmark systems can be easily integrated with a facility-wide Energy Management or Building Automation System.
Even the largest hydronic projects will be able to cost-effectively leverage the fuel savings and operating reliability of a condensing, fully modulating boiler backed by a market-proven design.
Unmatched 15:1 turndown and Low NOx
Durable 439 stainless steel firetube heat exchanger
Low operating, maintenance and installation costs
Easy serviceability
Up to 99% efficiency
Low NOx emissions 20 ppm or less at all firing rates
Capable of variable primary flow installations Venting versatility with AL29-4C or Polypropylene
Compact footprint
Standard controls package

Designed and manufactured in the USA
Unmatched 15:1 Turndown with Low NOx Emissions
As a condensing boiler, the thermal efficiency of the BMK3000 increases when applied in a system that leverages cold return water temperatures. But it's the unit's unmatched 15:1 turndown that really maximizes operating efficiency and seasonal fuel savings.
From 2000 MBH to its full fire input capacity of 3000 MBH, the BMK3000 precisely matches fluctuating loads. This incredible range of operation minimizes boiler cycling and eliminates wasteful temperature overshoot. And the operating efficiency of the BMK3000 boiler actually increases as the load decreases. In simple terms, at its lowest firing rates (or BTU/hr. inputs), the unit's heat exchanger becomes greatly oversized in proportion to the load - allowing much greater thermal transfer to take place. The means that the BMK3000 saves the most energy during part load operations that characterize the majority of the heating season.
The Benchmark Series consistently delivers <30ppm NOx at all firing levels making it ideal for environmentally-friendly projects.
Compact, Easy-to-Apply Design
Measuring only 78" high x 28" wide x 56" deep, the BMK3000 fits easily through a standard size doorway and occupies a very small footprint. It fits the most challenging projects as easily as it fits the smallest mechanical rooms.
The BMK3000 boiler supports sealed combustion, ceiling/sidewall venting and low gas pressure applications. Ideal in low flow applications, the unit operates with a small water side pressure drop and can withstand no flow conditions without damaging the heat exchanger.
From a controls standpoint, the unit's C-More control system can be integrated directly into a facility-wide Building Automation System via Modbus and is fully compatible with AERCO's Boiler Management System II (BMS II) for multiple unit installations.
Performance-Proven Design
Best of all, the BMK3000 employs the same parts and technologies that have been performance proven as part of the Benchmark 2.0 boiler line. By rearranging interior components, we've increased the unit's capacity by a million BTU/hr. – but we've only added 8" to the depth of the original product footprint.
The new design employs two, identical, stainless steel, heat exchangers to deliver the extra capacity. Importantly, this is the same heat exchanger design that has been available with the BMK2.0LN for nearly ten years – same material, same design, same welding, etc. Whereas, competitive product designs often employ primary and secondary heat exchangers made of different materials to cut corners - we've doubled up on quality with the BMK3000.
Standard Controls Package
The AERCO C-More™ Controller supports constant set point, remote set point and/or outdoor reset schedule for individual boiler operation. Offers step-by-step diagnostic menus and status displays to help users set controls and check faults. More than 40 distinct messages, written in easy-to-understand language, convey subsystem status throughout the start-up sequence and during operation. The flash-upgradeable platform can be remotely monitored, controlled and upgraded via Modbus protocol using the RS-232 or RS-485 connection. The system provides failsafe and independent operation in the event of external building control system failures.
Options and Accessories
Technical Documents
Technical Documents
Application and Sizing Guidelines

Certifications/Approvals

Installation and Piping Drawings

Installation, Operation and Maintenance Manuals

Installation, Operation and Maintenance Manuals - International

Installation, Operation and Maintenance Manuals - Previous Versions

Instructions

Literature, Performance and Dimensions

Product and Component Drawings

Specifications and Schedules

Startup, Installation and Maintenance Forms

Warranty

Wiring
Share this Product