AM Series Skid Packaged Systems: Pool Heating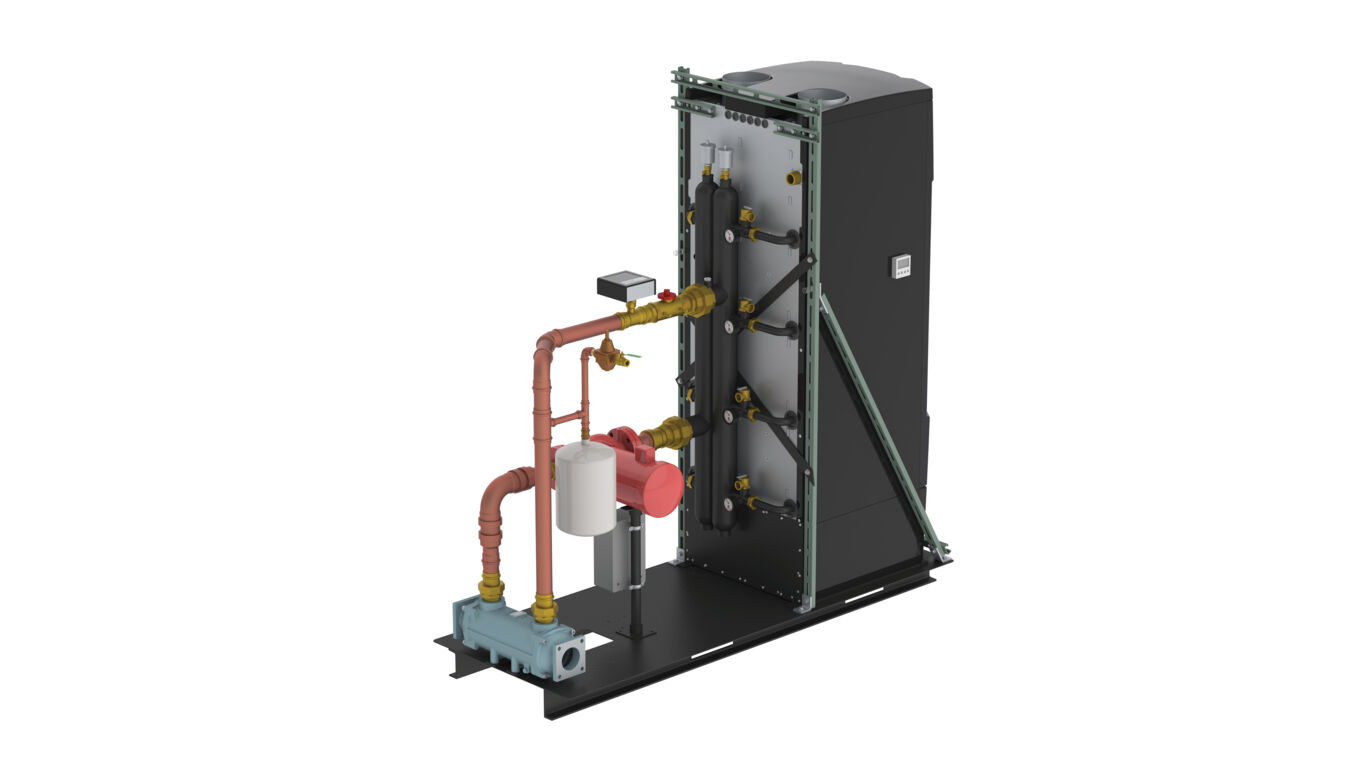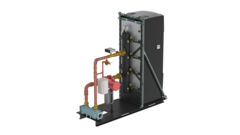 Fully-assembled, customizable skid-packaged system
399, 500, 750, 1000 MBH
AM Series Pool Heaters are state of the art factory package systems that save installation time, lower construction costs and deliver superior performance to meet swimming pool water heating needs. The fully assembled system includes an AM Series boiler, shell and tube Cupro-nickel heat exchanger, pump, and expansion tank. It provides exceptional reliability, serviceability, and fuel savings from 399 to 1000 MBTU capacities for pool water heating with a single unit. AM Series are modular design, high efficiency condensing boilers. Each boiler is comprised of between two and four independent thermal modules firing up to 250 MBTU each at up to 5:1 individual turndown. This unique design provides the multiple boiler redundancy with a single unit installation. Indirect pool heat exchangers are rated for chlorine and salt water applications, handling large flow rates to match pool pumps capacity with reduced pressure drops. When needed, multiple units are easily co-located and common vented to provide larger BTU capacity pool heating plant for higher efficiency, turndown, and redundancy in the smallest footprint.
Features and Benefits
Benefits to our skid packaged system include:
Expertly designed from a single source – hand-built by skilled craftsmen with decades of experience in water heating designs, each system operates to the highest efficiency and reliability for the best possible return on investment, eliminating system maintenance and repairs due to improper assembly
Cost-efficient – systems lower installation costs, reduce project time-lines, increase Return on Investment, and provide higher long-term operational benefits
Compact – featuring a small footprint, the packaged systems can be used in new construction or retrofits with limited space
Guaranteed – AERCO stands behind every system with 100% confidence; operation is verified by factory startup testing before it is shipped
Options and Accessories
Fuel Type
Natural gas and propane. Supports field conversion between Natural Gas and Propane.
Technical Documents
Technical Documents
Installation, Operation and Maintenance Manuals

Literature, Performance and Dimensions

Product and Component Drawings

Startup, Installation and Maintenance Forms
Share this Product